ORIGINAL MESSER
As market leader in the field of Oxyfuel equipment we offer a complete product range in *ORIGINAL MESSER QUALITY* with the most modern solutions for every application. Our program is oriented on the multi-faceted demands of modern practice so it offers the suitable system for every welding, cutting and heating process. The products are divided into individual ranges according to their main application, so they deliver the best performance both individually and in combination.
To complement these we also offer comprehensive systems for heating and hand equipment for steel mill applications.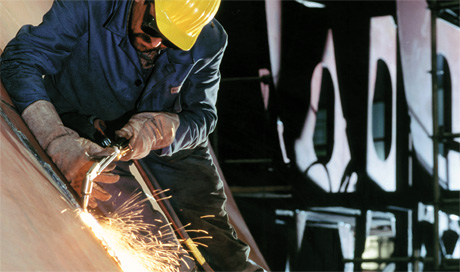 Our many years of cooperation with gas suppliers has given us a high level of competence in the use of technical and high purity gasses. At our Groß-Umstadt premises, we combine many years of experience in welding and process technology with innovation, quality and reliability. The wide range of products offers solutions for almost every application. Messer quality pays off in economy and long, productive lives.Our customers are always kept up to date on the latest state of the art with regular, detailed product and repair training courses.
Our main goal is to achieve maximum customer benefits. We achieve this with our knowledge of our customers' requirements, a high level of technical competence and flexible, innovative products. The highest quality levels are taken for granted by us, our company has been operating under quality assurance to DIN EN ISO 9001 since 1991.